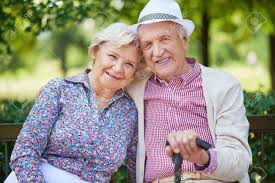 Looking for the perfect place to settle for retirement? Sure, you could look into Arizona, Florida, or other obvious places, but, if you're looking for a true hidden gem, you need to consider Salt Lake City. There's a reason Salt Lake City, UT counts itself among U.S. News & World Report's list of top places to retire in America - the city is not to be missed.
Beyond having a relatively low cost of living when compared with other similarly-sized metropolitan areas in the U.S., Salt Lake City is fun and refreshing. Retirees who love the outdoors will appreciate the city's 900-plus acres of public parks, including Liberty Park, Sugar House Park and This is the Place Heritage Park. For those who love cultural experiences, museums such as the Utah Museum of Fine Arts, performing arts venues such as the Vivint Smart Home Arena, and attractions such as the Hogle Zoo offer a wide array of options.
First, you need to understand all of your living options for retirement in Salt Lake City. Here is what you need to know:
What is a Retirement Community?
Retirement communities, also called active adult living or "55-plus" communities, are neighborhoods designed for adults who are at least 55 years old, although age requirements can vary. Most retirees who live in these communities have left their career jobs, although that is not always the case.
A retirement community can be comprised of single-family homes, condominiums or apartments. These properties typically have a "universal design" floorplan, meaning they are equipped with senior-friendly features for aging in place. Amenities in these homes may include no-step entryways, monitoring technologies, wider hallways, low counters and balancing rails in the shower.
The Benefits of Living in a Retirement Community in Salt Lake City
Depending on your circumstances and preferences, homeownership can be a real burden. If you count yourself among seniors who would rather not own a property outright, a retirement community could be your perfect match. Retirement communities are a very popular option for seniors looking to focus on fun and relaxation during their Golden Years. These "55-plus" communities offer a variety of services intended to help keep retirees as safe and relaxed as possible without sacrificing their independence. Some of the common home maintenance services provided in a retirement community typically include:
Common area maintenance

Exterior building maintenance

Limited replacement cost coverage insurance

Sewer maintenance and repair

Roof maintenance and repair

Pest extermination, if necessary
However, retirement communities offer more than just home maintenance. Senior living communities also usually offer a wealth of amenities designed to make retirement happier and healthier for retirees. These amenities vary from community to community, but may include:
Swimming pools

Fitness centers

Recreational activities

Senior happy hours in a community clubhouse

Organized outings

Gated security for enhanced safety
Your trusted real estate professional can help you understand all of the different amenities and nuances of a given retirement community to make sure the one you pick is the best one for you.
Other Senior Living Options in Salt Lake City
Sometimes, a retirement community is not the right choice for every retiree. If your needs extend beyond requiring assistance with home maintenance, you should consider the merits of an assisted living facility. In Salt Lake City, there are a variety of highly-rated assisted living facilities in the immediate metropolitan area and more in nearby areas. These facilities are perfect for retirees who need assistance with activities of daily living, such as bathing, managing their medications or moving safely around their living space.
Ready to Get Started?
Contact me, Joel Carson, with Utah Real Estate today. I take great pride in offering superior service to all of my clients. If you're ready to start the real estate journey for your retirement years, I'd be happy to discuss your needs and provide advice at no obligation to you.