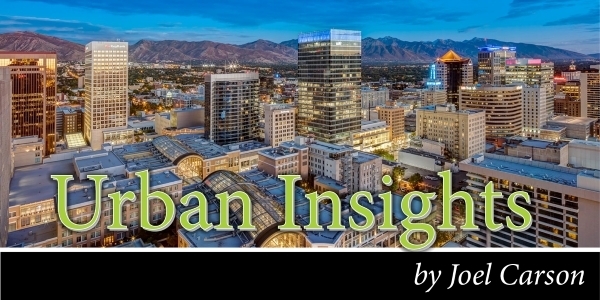 There has never been a better time to sell your home in Utah. Home sales are through the roof, prices are up, and interest rates are still low (but inching higher). Demand is much higher than inventory. That means your house should sell fast and for a great price.
If you love your home and don't want to sell, at least consider refinancing. If you can refinance and save at least one percentage point on a 30-year fixed rate loan, it's a great move that will save you thousands over the life of your loan. In fact, depending on your current rate, you might want to consider shopping around for a 15-year loan that will allow you to pay off your home in half the time (assuming you have a 30-year fixed rate) without significantly raising your payment.
Pros of selling your Utah home now:
DEMAND: There is significant demand for homes in Northern Utah as people try to cash in on the equity due to a booming housing market. All those people have to live somewhere. High-tech jobs are attracting more and more people to Utah. The global pandemic has people running scared from highly-populated areas and Utah is one of their favorite relocation spaces. The economy here is in great shape (all things considered and compared to many other states) and some natural disasters have people re-thinking their choices for lifelong locations.
RATES: Interest rates are inching up, but they are still extremely low. Current rates in Utah are 3.25% for a 30-year fixed, and 2.53% for a 15-year fixed. People have more purchasing power than in previous years and that means your home is likely to sell.
RUSH: It's anybody's guess how long these historically low rates will last so buyers are eager to make their purchases. In the past 90 days Salt Lake City residential properties went under contract in a median 5 days after listing. Homes sold in the past 90 days in a median 12 days. The bottom line is your home will sell fast once it's listed and in many cases sellers receive multiple offers to consider.
EQUITY: This is definitely a seller's market. In Salt Lake City the median sold price for the last 90 days was $415,000 with an average price of $496,266. Instant equity due to soaring home prices is a great motivator for many buyers wanting to upgrade or even downgrade, pay bills and stash some cash.
Cons of selling your Utah home now:
DEMAND:

Because there is such a high demand for homes for sale in the Salt Lake City and surrounding areas, your home could sell within hours to days. For that reason sellers need to be ready to make the leap into purchasing a replacement home fast.
PRICE: While many sellers are cashing in on equity, the buying process can be a little nerve-wracking right now as many people are competing for just a few homes. Unfortunately, you could be impacted by the price increase too. But, if you sell smart and buy right you are more likely to come out ahead in this crazy game.
MOVING: Nobody loves to move and this will always be a con when you relocate.
Wondering what your home is worth? Call me today at 801-673-3333 or my assistant at 801-455-5555 for a free home valuation.